612-501-2012 &nbsp&nbsp&nbsp&nbsp&nbsp&nbsp&nbsp&nbsp&nbsp&nbsp"We'll turn a light on for ya" &nbsp&nbsp&nbsp&nbsp&nbsp&nbsp&nbsp&nbsp&nbsp&nbsp320-983-2500
---
Standard & Special Offers

You will find below some of our standard installations, as well as detailed product or service offerings. Sometimes we offer coupon specials on certain products or services.

Our standard installations, workmanship and offerings are a value within themselves!

Sorry, "% off" Special Offers are redeemable only once by licensed contractors.
---
Some Of Our Standard Installations & Workmanship Procedure
We use high-quality products for our installations.
We will not use inferior products to increase our profit margin.
We use quiet, energy efficient bath exhaust fans.
We install a CO2 Detector in the basement, though building code does not require it.
We install energy efficient lamps and fixtures where we can.
We will recommend different products to enhance the project.
We are not afraid to use a new or different product that the customer wants.
We usually add something for free on every job.
We clean-up after ourselves.
We learn our customers needs, wants and lifestyle.
We respect and have concern for our customer's satisfaction.
---
Standard Services That We Offer
We are a complete electrical shop, able to do all the normal electrical projects that you may need, within our manpower limit. On a regular basis we do New Homes, Home Remodels & Additions, New Commercial Office, Warehouse & Production Buildings (limited to size), Commercial Remodels & Additions, Service Calls for Repair or Special Needs Openings, Electrical Service Panel Changeovers & Upgrades, Electrical Services to Detached Buildings, Trenching, New Heating & Cooling Appliance Changes, TV & Communication Low Voltage Wiring and Emergency On-Call for homeowners or business'. Anything you need done electrically, we can do for you!

Below you will find some installations that we commonly do to make your home or business more efficient and enjoyable.
---
Fluorescent T-8 Fixture Retrofit
Zotz Electrical would like to discuss the benefits of energy efficient T-8 fluorescent lighting with property owners that have T-12 fluorescent fixtures in their buildings. A few benefits of a T-8 retrofit of the existing T-12 fixtures are that your electric bill & usage will be reduced, the power companies provide a rebate to help offset the retrofit cost, payback for the remainder of the cost is usually within two years & some are sooner and maybe the biggest benefit is that the maintenance of your lighting fixtures is greatly reduced.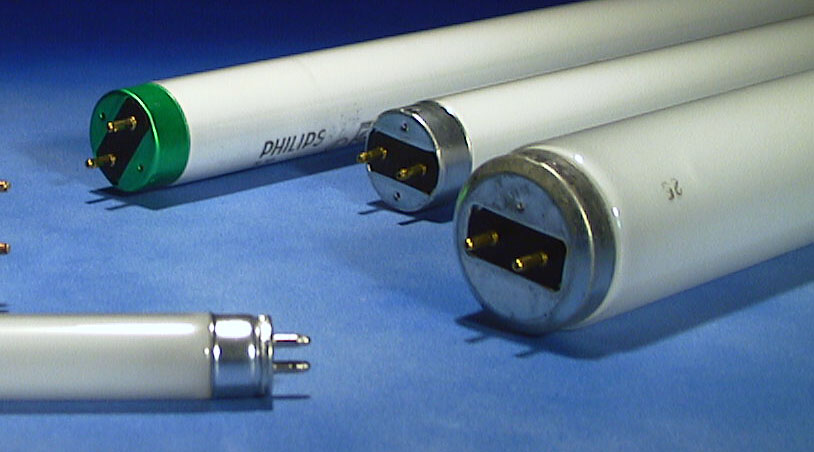 Don't hesitate to call us and discuss the program that we offer. We will supply you with all the information that you need to understand what the retrofit process is, give you the forms to receive your rebate from the power supplier and work around your schedule when we retrofit your fluorescent light fixtures, for your convenience. It's all very simple and a money saver for you.
---
Emergency Service Call
If an emergency situation arises at your home or business, call us. We are willing to come at all hours to give assistance to protect your safety and property. When you contact us, we will ask you what is happening with your electrical problem. When we have the information, we will assess the problem and give you advise on what to do until we get there. A lot of times, things are not as serious as they seem and we will be able to calm your fears. If you are a business, we will do whatever it takes in our power to get your electrical problem fixed as soon as possible so you have as little down time as possible.

Zotz Electrical would like to speak with property owners, management companies or homeowner associations about starting a relationship to service your properties or to be available for an on-call basis if an electrical emergency arises. We have established a working relationship with various organizations and it is quite convenient for them to call Zotz Electrical to take care of whatever need they have.
---
Hunter Ceiling Fan & Light Remote Control
Do you have a ceiling fan that is too high in the ceiling to reach the chain to change speeds or is their only one switch that controls the ceiling fan/light combo and it is always a hassle to get the light and fan switches just right to have it operate as you request? There is a solution to this problem! With the Hunter Ceiling Fan & Light Remote Control switch (model #27185), it can be installed on almost any ceiling fan and you use a remote control to do the switching for you. There is a receiver that is mounted in the fan's canopy and a transmitter that is mounted with a bracket to the switch on the wall. The remote control can be carried anywhere in the room and hung back on the bracket for storage when not in use. This manufacturer is the only one I have seen that uses this type of bracket system. It is much cleaner and easier to use than the other ones I have seen.
Do yourself a favor and quit fighting that fan situation! For a low fee, we can install the Hunter Remote Control for you and you can relax everytime you need to change the settings. It may be safer, too!
---
Electro Industries Electric Boilers
Electro Industries radiant electric boilers along with a radiant tubing system, have become one of the most popular heating systems for residential applications. These systems offer the comfort of radiant heat and the cost savings and safety offered by using their electric boilers. Electro Industries electric boilers have been considered "Standard of the Industry" for the past 20+ years. Whether your application is for radiant tubing, hot-water baseboard, dual heat or multiple applications, their Electro Boiler line can meet your hydronic heating needs.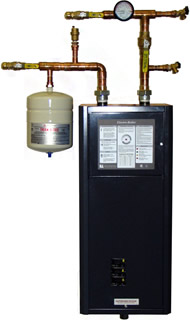 Besides the safety of an electric boiler, another advantage is that if you live in a rural area where LP gas is the only fuel you can obtain, these units can be set-up to an Off-Peak Controlled System and there will be a huge savings in heating costs. Payback can be seen within 3 - 5 years, depending on the current price of LP gas, with money in your pocket after payback has been reached! Zotz Electrical will wire the boiler & controlled system for you and we have a plumbing contractor who we use to plumb it into your system, or to install a complete hydronic heat system to replace what you currently use for heating.
---
Light Fixture and Device Replacement
When you have been in your home for a while and you need a change or are restyling your house, call us to change the light fixtures in your home. We can also imstall new light or receptacle openings for you where you may need them, we have honed our skills and this usually can be done without damage to the wall surface. A fresh coat of paint on the walls and a new set of light fixtures in a home can really dress it up and make you feel almost like you've done a total remodel.

And while you are at it, have those dirty & barely functioning devices (the switches and receptacles) and broken plates changed. There are many different colors of devices and plates. Plus, you could add dimmable switching, so those new light fixtures you just had installed can emit the right mood or accent lighting.
---
Standard Products That We Offer
---
Special Offer Coupons
To print the coupon, click on it and follow the instructions in the pop-up window.
To print the coupon, click on it and follow the instructions in the pop-up window.
---
Home&nbsp Idea Gallery&nbsp Project Gallery&nbsp Products&nbsp FAQs&nbsp Partners&nbsp Feedback&nbsp Offers&nbsp Contact
Past Home Page Content