612-501-2012 &nbsp&nbsp&nbsp&nbsp&nbsp&nbsp&nbsp&nbsp&nbsp&nbspWe Can Install Specialty Lighting For Your Artworks &nbsp&nbsp&nbsp&nbsp&nbsp&nbsp&nbsp&nbsp&nbsp&nbsp320-983-2500
---
Redlin Art Center
in Watertown, SD
---
Redlin Art Center
in Watertown, SD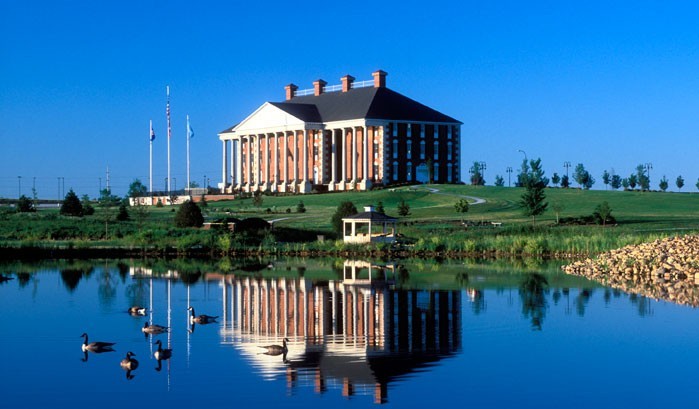 The Redlin Art Center is a tribute to Terry Redlin. After years of watching his father paint and sell every oil painting, Terry's son wanted him to stop. Charles Redlin wanted to preserve his father's original oil paintings but not for his own sake. He wanted everyone to be able to experience his father's works in their original form. So, Charles developed a plan to collect and display them in a public space. 25 years before the Redlin Center opened, he planted the seed: "I told Dad I wanted him to stop selling his originals," said Charles. "I wanted a place to display them after he was gone."

Each painting in the Redlin Art Center marks a specific time in Terry Redlin's life. In 1999, the Center was informed of an auction featuring 15 of Redlin's early originals. As President of the Redlin Art Center Foundation, Charles Redlin felt compelled to buy these special pieces for the Center. Terry Redlin sold most paintings before 1984. With the new additions, the Center now has select originals from 1978 to 1984 and every original after 1985. Today, 150 originals representing each year of Redlin's career are on permanent display.

Redlin Art Center
1200 33rd St SE
Watertown, SD 57201
1-877-873-3546

The Redlin Art Center is open to visitors year-round. Their typical hours are:
Monday–Friday: 9 a.m.–5 p.m.
Saturday: 10 a.m.–4 p.m.
Sunday: 12 p.m.–4 p.m.
---
Home&nbsp Idea Gallery&nbsp Project Gallery&nbsp Products&nbsp FAQs&nbsp Partners&nbsp Feedback&nbsp Offers&nbsp Contact