Click On An Image Below To See Some Of The Services We Provide
612-501-2012 &nbsp&nbsp&nbsp&nbsp&nbsp&nbsp&nbsp&nbsp&nbsp&nbsp "We'll turn a light on for ya" &nbsp&nbsp&nbsp&nbsp&nbsp&nbsp&nbsp&nbsp&nbsp&nbsp 320-983-2500
---
Welcome to Zotz Electrical !

We are more than happy to serve you and we demand that you expect great service from us!

If you can not find the answers to your questions in this site, contact us and we will be happy to serve you in any way!

We will be updating the bottom of this home page with interesting items on a regular basis. Items such as jokes, interesting pictures, games, obscure science articles and etc.
---

Let me introduce Zotz Electrical to you...
My name is Douglas Zotz. I am an electrical contractor and the master electrician for Zotz Electrical. I have over twenty five years of experience as an electrician, along with more experience in other areas of the building industry. My expertise is in all facets of residential wiring. I have worked on simple additions to $1,200,000 homes, including three Reggie Award and one U.S. DOE Housing Innovation Award winning homes that I designed the electrical layout for. We are well able to do commercial work, also. We have been in business since October of 2004.

How can Zotz Electrical meet your needs?
We are very conscientious about our job, both to the contractor and the homeowner. We will learn what you want in your homes, in style and cost. We prefer to look at all aspects of the house and try to make everything we do in it both functional and stylish in respect to the budget allotted, instead of installing what is code minimum. Our prices are very competitive and we can advise small refinements to make the job seem more elaborate. Our record also shows that we complete our part of the project on time with almost never a callback for any problem.

How will Zotz Electrical serve you as a customer?
We prefer to do a walk through with the homeowners to understand their lifestyles and needs, so we can give them exactly what they want. We do not try to sell them over their budget, though. We are very thorough in the walk through, explaining potential trouble areas with certain types of lighting and suggesting better or different ideas. We have found that the homeowner is very appreciative, especially after they move in and our attitude and knowledge reflects on my company, giving the homeowner a positive feeling that we truly care about them, which I do.

Zotz Electrical is...
A company that is customer friendly, has an eye open for detail and quality workmanship. We are not afraid to go out of our way to please the customer and offer our skill and experience to aid in the building project. That same attitude is put forth to the other subcontractors to make the whole building project be more productive and fun to complete.


---
Zotz Electrical Service Spotlight
New Home Construction
New homes and residential wiring is where our expertise is. We have worked on simple starter homes up to $1,200,000 homes, including three Reggie Award winning homes that Doug designed the electrical layout for. We have done different styles of homes that include conventional starter to middle class homes, elegant homes with all the "bells and whistles", green technology homes, slab homes, cabins, homes that were moved in onto a basement and multi-housing townhomes. So we have the knowledge, skill and experience for whatever style home you are building.
Value Added Craftmanship At No Additional Cost
Quality craftsmanship and a job well done, with a high priority of honesty and integrity through the building process.
As a standard we use quality products and create the electrical opening count to be functional for the customer's lifestyle.
For building contractors, respecting and reinforcing the relationship you have built with your customers.
Willingness to work directly with homeowners.
Accessibility to the customer for any need that may arise.
Working well with other subcontractors.
Cleaning up after ourselves and sweeping.
Zotz Electrical has a reputation of working within time frames and responding to concerns.
Our philosophy is to bring a positive attitude to the job site, to make the working experience and the quality of the job go smoothly for the benefit of the home builder, subcontractors and most importantly, the end customer.


---
&nbsp &nbsp View past issues of the Z'Electrical Gazette e-newsletter on the FAQs Page.
---
The rest of this page is dedicated to you with information that may be of interest or fun to view.
Content will change regularly. Enjoy!
Resurrection (Easter) Sunday Celebration
To celebrate Resurrection Sunday I have added a few links for you.
The first is from a message that a friend of mine gave a few years ago titled, "What Is Jesus?".
The other links take you through the last days of Jesus on this Earth describing in detail what He experienced.
As bad as the events are from Good Friday to Resurrection Sunday morning with all the hatred, torture and death that Jesus experienced,
He triumphed with love as a gift to all of us and the rest of the story is a joyful one.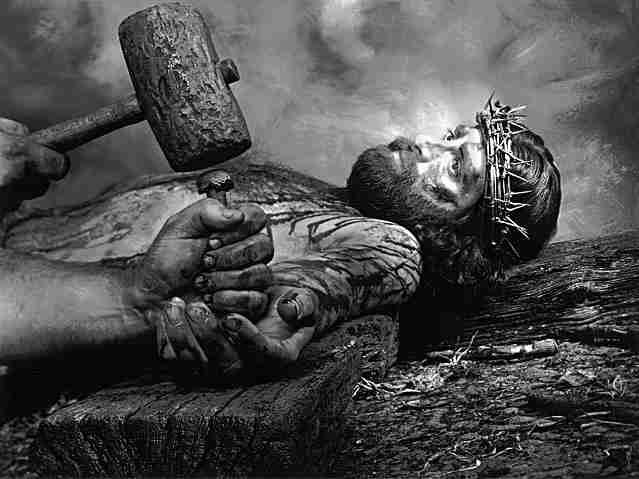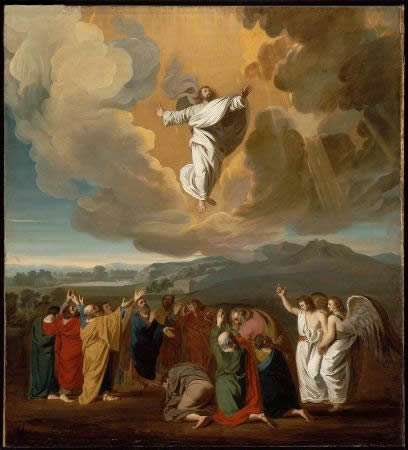 What happened to the Twelve Disciples?
John was brother to James (the Greater). The churches of Smyrna, Pergamos, Sardis, Philadelphia, Laodicea, and Thyatira, were founded by him. He was the only apostle who escaped a violent death.

James (the Greater), elder brother to John, is believed to have visited the Jewish colonist and slaves in Spain to preach the Gospel. The apostle James was the first apostle to suffer martyrdom. By order of Herod Agrippa I, James was beheaded in Jerusalem, 44 AD.

Simon Peter is believed to have ministered in Babylon to the Jewish colonists there after leaving Jerusalem. Peter eventually went to Rome and was crucified, head downward, during the persecution of Nero.

Andrew, the brother of Peter, preached the gospel to many Asiatic nations but on his arrival at Edessa he was taken and crucified on a cross, the two ends of which were fixed transversely in the ground. Hence the derivation of the term, St. Andrew's Cross.

James (the Lesser), the younger brother of Jesus the Christ, was elected to the oversight of the churches of Jerusalem. At the age of ninety four he was beat and stoned by the Jews and finally had his brains dashed out with a fuller's club.

Thomas preached the Gospel in Parthia and India, where exciting the rage of the pagan priests, he was martyred by being thrust through with a spear.

Philip, most of his latter ministry took place in Galatia (in Turkey) and it's believed that at the age of 87, he suffered martyrdom in Hierapolis. He was scourged, thrown into prison, and afterwards crucified, A.D. 54.

Jude was one of the first apostles to leave Jerusalem for a foreign country. Jude is believed to have evangelized the area of Armenia associated with the city of Edessa, Syria and northern Persia. He was crucified at Edessa, A.D. 72.

Simon, surnamed Zelotes, preached the Gospel in Mauritania, Africa, and even in Britain, in which latter country he was crucified, A.D. 74.

Bartholomew is reported to have labored in the area around the south end of the Caspian Sea, in the section that was then called Armenia. Bartholomew was flayed alive in Albanapolis, Armenia.

Matthew encouraged by the reports of the success of other Christian leaders went forth on several missionary journeys. It is certain that he went to Persia and Ethiopia. He died a martyr in Ethiopia.

Judas Iscariot, after betraying his Lord, hanged himself.
"The Fatal Current"

Here is a neat movie that shows how the misuse of electricity can be fatal.

Ben Franklin is busy cleaning his dishes as he is making breakfast. Unknown to him, his toaster has a bad cord and has energized the metal housing of his toaster, at least I hope he did not know about it, he should have known better to get it fixed. Being the efficient founding father and inventor, he reaches over to get the toast and touches the energized housing. This is a fatal error because the plumbing is bonded and grounded to the neutral side of his service. Since the toaster did not have a ground plug and the metal housing of the toaster was not grounded to that plug, Ben has now become the grounding source for the electricity to return. You think Mr. Franklin would have known better to have his receptacles GFI protected in the kitchen! The current flows through his body, right through the heart and that is the end of a great founding father.

I want to give my thanks to Code Check, where I found this movie and Paddy Morrissey, their illustrator, for allowing me to display this movie. Code Check is a company that authors code manuals and teaches code seminars in an entertaining and knowledgable way. Paddy Morrissey is a comedian, actor, writer, graphic designer and all-around jack-of-all-trades. Click on their names to go to their sites and click on the "Fatal Current" movie to go to Code Check's site.
Livermore's Centennial Light

Longest Burning Light Bulb In History

This site is devoted to the longest burning light bulb in history at the Livermore-Pleasanton Fire Department in Livermore, CA.

First installed at the fire department hose cart house on L Street in 1901. Shortly after, it moved to the main firehouse on Second. In 1903, it was moved to the new Station 1 on First and McLeod, and survived the renovation of the Firehouse in 1937, when it was off for about a week. During it's first 75 years it was connected directly to the 110 Volt power line, and not to the back-up generator for fear of a power surge. In 1976, it was moved with a full police and fire truck escort, under the watch of Captain Kirby Slate, to its present site in 1976 at Fire Station 6, 4550 East Ave., Livermore, California. It was then hooked to a seperate power source at 120V according to Frank Maul, Retired City Electrician, with no interuptions since.

Click on the picture to go to the site.
---
Past Home Page Content
We try to change the fun part of our home page weekly but some of the information or images are worthy to be seen later, which is frustrating if you come back and the article is no longer there. So we have decided to archive the articles on a separate page. Click on the Past Home Page Content link to go there.
---
Zotz Electrical Is On Facebook
You can now follow Zotz Electrical on Facebook. We update the Facebook Page daily with information that includes products, technical information, job updates, photos of work and sometimes, some general rabble just for the fun of it. We invite you to take a look and become a Fan. Feel free to add a comment or question, that is one of the reasons that we started the Page, being it is more interactive than the website. Also, Doug Zotz, Owner & Master of Record for Zotz Electrical, has a personal page, feel free to make a friend request and meet Doug on a more personal and less formal level at Facebook. Click on a Facebook badge below.


&nbsp&nbsp&nbsp&nbsp&nbsp&nbsp&nbsp&nbsp&nbsp&nbsp
---
Home&nbsp Idea Gallery&nbsp Project Gallery&nbsp Products&nbsp FAQs&nbsp Partners&nbsp Feedback&nbsp Offers&nbsp Contact
Past Home Page Content